Myrtle Beach, South Carolina Homeowners Insurance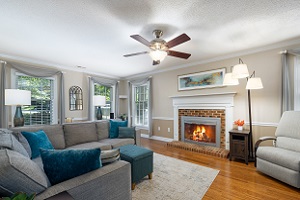 When you have property within the coastal region of North Myrtle Beach, Surfside Beach and especially Murrells Inlet and Pawleys Island, you have bigger concerns for protecting your home and property than when you live inland. With the obvious need for Hurricane Insurance and Flood insurance and confusion about how the Wind Pool and Wind and Hail policies affect your property, Southern Coast Insurance eliminates the confusion and provides homeowners insurance quotes from multiple carriers and then helps you decide on the best home insurance policy for protecting your Grand Strand property.

We partner with great home insurance policy providers like GeoVera, Universal Property & Casualty and Axis to meet the unique needs of property owners in the greater Myrtle Beach area. We are able to provide multiple homeowners insurance quotes for any property type and we'll take the time to make sure your coastal insurance policy has you covered in all the right areas and for all that nature delivers to our shorelines.

The coverage you have depends upon the type of policy you have. Unlike auto insurance, where the policies are pretty much the same, homeowners policies can be quite different, depending on the "form" number. The most common types of homeowner policies are:
HO1 Basic or Standard policy
HO2 Broad form
HO3 Special (also called Deluxe, All Risk)
HO4 Renters policy
HO6 Condo policy
HO8 Older Home Policy

All homeowner policies are "package" policies. You get a group of coverages packaged into your policy for one overall premium. They include coverage on your building, your contents (furniture, clothing, etc.) and liability insurance in case you are sued, under the same policy. The property coverage is shown under Section 1, while the liability coverage is described under Section 2.

There is no better way to understand your homeowner policy than to read it! We suggest you pull out your policy and find the parts to your policy that correspond to the following explanations:

A typical policy consists of three things:
1. The Declarations Page - that declares who, what and how much you are insuring, along with the date your coverage starts and the premium.
2. The Policy Booklet - printed pages that contain the details of coverages and exclusions.
3. Endorsements - separate pages, usually with endorsement numbers, that change (or endorse) specific parts of the policy.
Sometimes you are only given the original policy once in the beginning, then on renewal, to cut down expenses, you are just sent the dec. page (declaration page) with the bill. It's a good idea to save the original policies should you ever need to refer to them.

More Detailed Information:

The HO1 policy is very limited in coverage and is not being sold by most companies.
The HO2 policy covers the basic perils of fire, lightning, explosion, smoke, hail, aircraft, riot, glass breakage, theft and damage caused by vehicles. It also adds additional coverage to broaden your policy. Those perils include damage caused by rupture of your water or heating pipes, falling objects (such as trees), collapse of the building, limit electrical damage to appliances and others.

The HO3 policy is, by far, the most commonly sold policy. It covers everything the HO2 policy covers and more. Instead of listing the perils that are covered these policies cover all damage to the building except what is excluded. The usual exclusions are: wear and tear, termites, rotting, collapse of septic tank, flood, war, earthquake and a few others.

Some HO3 policies are referred to as "Deluxe" , "Special" , "All Risk" policies depending upon the company.

Most policies cover your contents or belongings only for the perils named in an HO2 policy so wear and tear and normal breakage is not covered for your furniture and personal belongings.
Be careful! Your homeowner policy limits coverage on some items.

To keep the cost of insurance down your policy probably has limits on certain items. Typical limits are:
Cash - $200
Jewelry - $1,000
Firearms - $2,500
Silverware - $2,500
Check your policy carefully. If you see you don't have enough coverage, find out how much it would cost to increase those limits or to buy special coverage.

Optional Coverage
In addition to special coverage for jewelry, silverware and furs, you can purchase specific coverage for such possessions as stamp or coin collections, fine arts, camera equipment, collectibles, watercraft and musical instruments, just to name a few.